Meet The Off Leash K9 Team
Sherry Valmoja was born and raised here in Hawaii. She comes to the OLK9 Ohana with experience as a TSA certified explosives detection canine officer that was assigned to the first K-9 Unit at the Honolulu International Airport with handlers that began with certification by the Federal Aviation Administration. In 2002, Sherry began her law enforcement career working for the Department of Homeland Security and later transferred to the National Explosives Detection Canine Team Program where she successfully completed training at Lackland AFB in San Antonio, Texas.
Sherry and her assigned K9 Grendo served a mission to save lives and protect the traveling public. Training experience includes dog breeds Collie, German Shepherd, Belgian Malinois in basic/advanced obedience, detection, patrol, canine maritime search, deterrence, threat response teams for aircraft, terminals, cargo, vehicles, baggage and suspicious items to identify potential threats. Sherry and K9 Grendo also traveled and supported other Hawaii airports as well as serving and protecting US Presidents, Dignitaries, Senators and Military Deployments. She has also actively participated in military competitions and joint law enforcement agency training in explosives detection and other canine task exercises.
Sherry also has 3 years working experience as a veterinary technician. Sherry dedicates her life to her retired K9 Grendo and is very passionate about working with animals and training dogs to live happier lives. Favorite Quote: "All Things That Are Dog".
Trainer Loren Kearney is from Carlsbad, California, and grew up on the beaches of San Diego.  He grew up surfing and had a natural calling to the ocean.  That calling led him to attend Neptune's Dive College in Manzanillo, Mexico where he studied diving and interned for 1.5 years.  Loren Graduated from Neptune's Dive college and moved to Andros island in the Bahamas for 3 years.  
With a taste for adventure and a desire to travel, Loren then moved to Cabo Pulmo National Park in Cabo Pulmo, Baja California Del Sur to teach diving.  Again bitten by the travel bug, Loren moved further west, to Oahu, Hawaii.  After 14 years and 14,000 logged dives, he ultimately decided he wanted some new challenges in his life.   Shortly after returning from a trip to Banff National park in Canada, Loren found the change and challenge he was seeking.  An 8 week old English Cocker Spaniel had been advertised in the local newspaper.  Upon a meet and greet, Loren fell in love with the little guy.  Little did he know the impact his new pup would have and the lifestyle changes he would bring.  
Loren attended Stratford Career Institue's Canine Specialist program.  But it wasn't enough.  He applied for and took a dream job with Off Leash K9 Training Hawaii.  As a dive instructor, Loren changed the lives of many.  He opened up many divers eyes to a beautiful and amazing underwater world.  He now desires to build confident and capable dogs that develop an amazingly strong bond with its owners.
do you have questions for us?
Or Call us for a free consultation today!
About Off Leash K9 Training
Dog Trainers Who Are Recognized Around The World!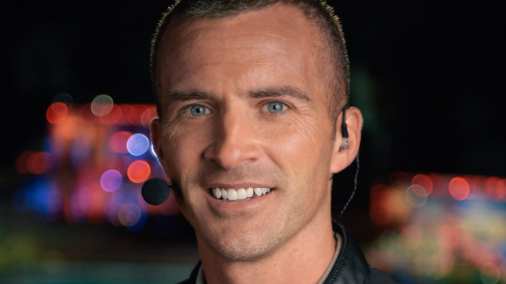 Nick White is the Owner and Founder of Off Leash K9 Training.  Nick is a former US Marine and former US Secret Service. He currently has over 130+ dog training locations throughout the United States. 
Nick is globally recognized as being one of the top dog trainers in the world.  He has 2 official world records in off leash obedience, named on Wikipedia as one of the top 20 dog trainers in the world, recently named top 10 trainer in the world by bestdogtrainers.org, has been featured in many magazines and shows, and he is regularly requested by the top celebrities and athletes! He has been called upon by people such as actor Ryan Reynolds, WWE's John Cena, MLB All Star Max Scherzer, UFC World Champion Jon "Bones" Jones, and many more!
You can visit our YouTube Channel and watch over 1500+ before/after videos of Nick and his team's work!  Off Leash K9 Training has more documented videos than any dog training business in the entire world!